Chief Librarian Mephiston is a revered and awe-inspiring figure among the Blood Angels due to his unmatched strength and willpower, having surmounted the curse of the Black Rage through near-death battles. Having undergone the Rubicon Primaris, Mephiston has not only demonstrated the Blood Angels acceptance of their new battle-brothers, but has also become more powerful than ever before. As a formidable psyker, Mephiston wields the force sword Vitarus and a plasma pistol with ease, and can be assembled in two different poses – aiming his pistol with his right hand or wiping his mouth on the back of his gauntlet, possibly to wipe the blood from his fangs.
Mephiston Datasheets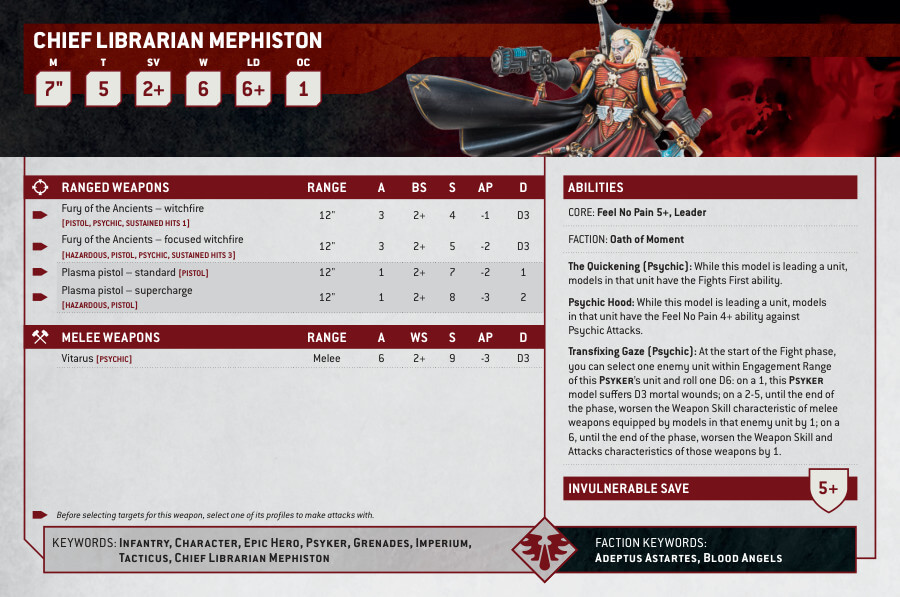 What's in the Mephiston box
x16 plastic components that make one Mephiston, Lord of Death.
x1 Citadel 40mm Round Base.
How to paint Mephiston