The Predator Annihilator is an excellent Space Marines choice for leading armoured spearheads, as it is highly mobile and can fire continuously. This kit is based on the Rhino chassis, but has improved frontal armor and a heavy turret-mounted weapon, making it ideal for taking out enemy armored columns and bunkers. You can choose to build a Predator Annihilator with twin-linked lascannon or a Predator Destructor with autocannon, and you can add two sponson-mounted heavy bolters or lascannons for additional firepower. The kit also includes an optional storm bolter and hunter-killer missile.
Predator Annihilator Datasheets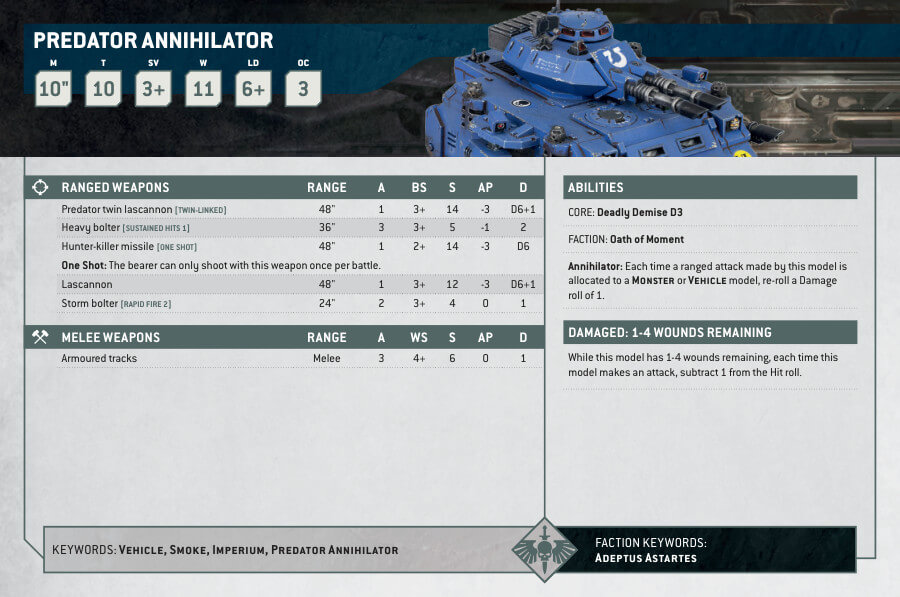 What's in the Predator Annihilator box
x94 plastic components you can use to create either a Predator Annihilator or Predator Destructor.
x1 Ultramarines vehicle transfer sheet to customize your model.
How to paint the Predator Annihilator