Introducing the Hearthkyn Salvagers, seasoned combat-surveyors hailing from the Leagues of Votann, renowned for their daring expeditions into perilous territories, from drifting space hulks to radiation-scarred killzones, all in pursuit of riches and valuable resources. Armed with state-of-the-art gear for surveying and navigating treacherous terrain, these resilient explorers employ potent firepower to clear any obstacles obstructing their quest.
This versatile multipart plastic kit provides the means to assemble a squad of 10 Hearthkyn Salvagers, resolute Kin prospectors who thrive in the most hazardous environments. These miniatures serve dual purposes, fitting seamlessly into both Kill Team as Hearthkyn Salvager operatives and the Leagues of Votann armies in Warhammer 40,000 as Hearthkyn Warriors. Each model can be equipped with either an ion blaster or an Autoch-pattern bolter, with additional options for specialized weaponry such as the magna rail rifle and HYLas rotary cannon.
The kit offers an array of choices to personalize your Kin, including various heads, helmets, and accessories to capture the unique character of each Hearthkyn Salvager. Moreover, it provides components to craft specialists for your Kill Team, ranging from agile Jump Pack Warriors to analytical Kognitâar operatives.
Kill Team: Hearthkyn Salvagers Datasheets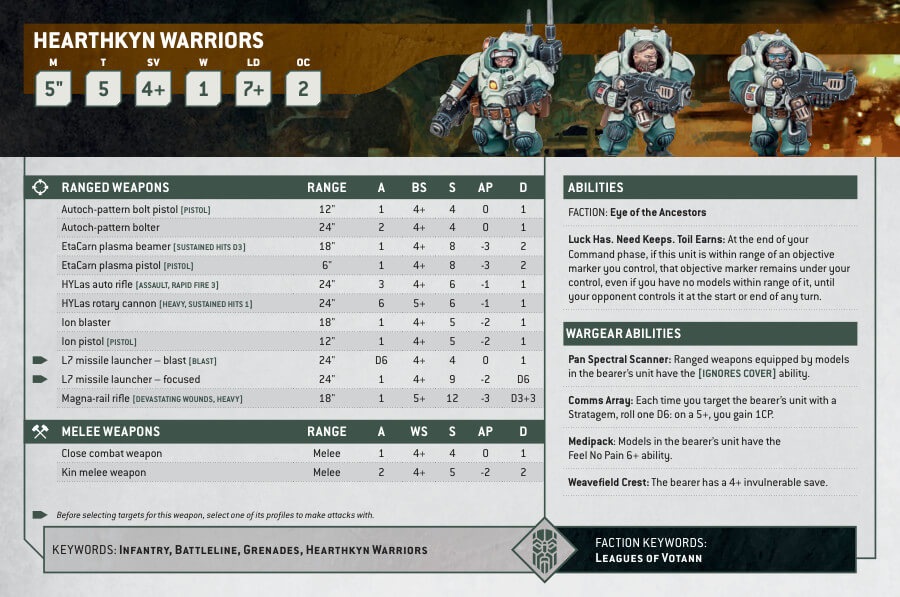 What's in the Kill Team: Hearthkyn Salvagers box
x199 plastic components that make 10 Hearthkyn Salvagers.
x10 Citadel 28.5mm Round Bases.
How to paint the Kill Team: Hearthkyn Salvagers set